Face down, blindfolded, wrists and ankles restrained, on the plush milking table. Perhaps an anal hook tied to the collar around your neck. Let's start out with a little gentle Flogging and then my long, sharp nails being drugged down the sides of your body and the insides of your thighs. Maybe I straddle your back and as I lean over you feel my soft blonde hair grazing your neck, as my nipples linger on your back. I wonder when I will do next…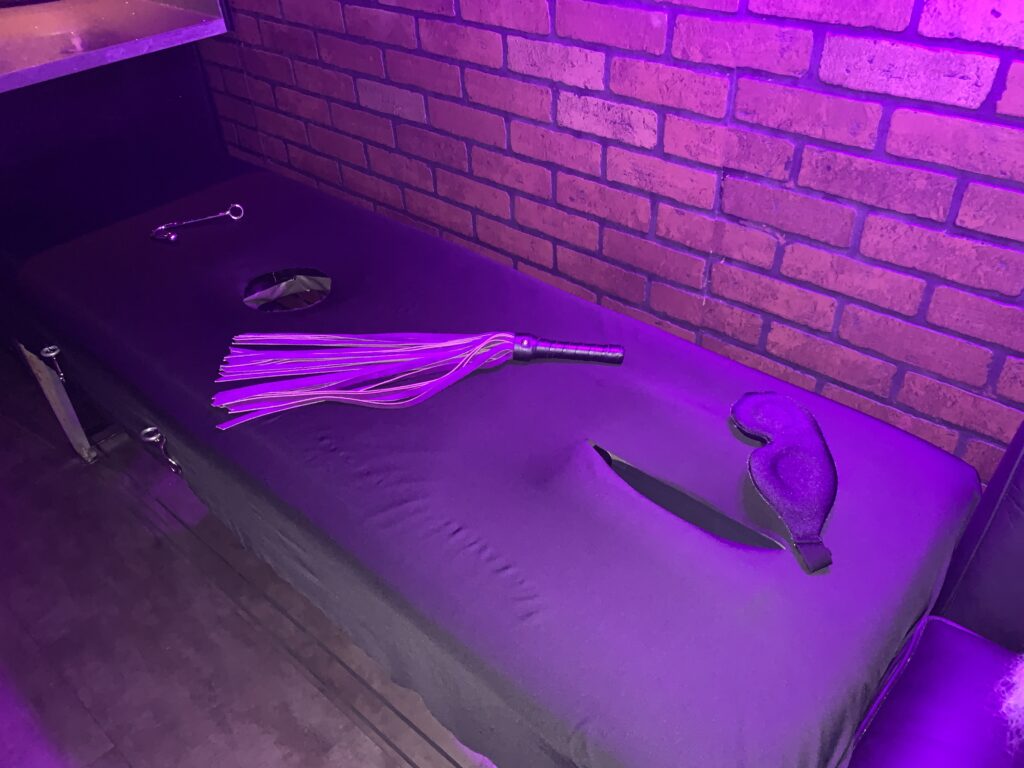 Dear Diary,
I'm confiding in you to chronical my life in the BDSM world.  It will be a fun and exciting way to recount my experiences, and to give my subs a rare glimpse into the private life of their favorite Mistress.
I am excited to announce that the mobile dungeon just left the paint shop and is ready for fun!